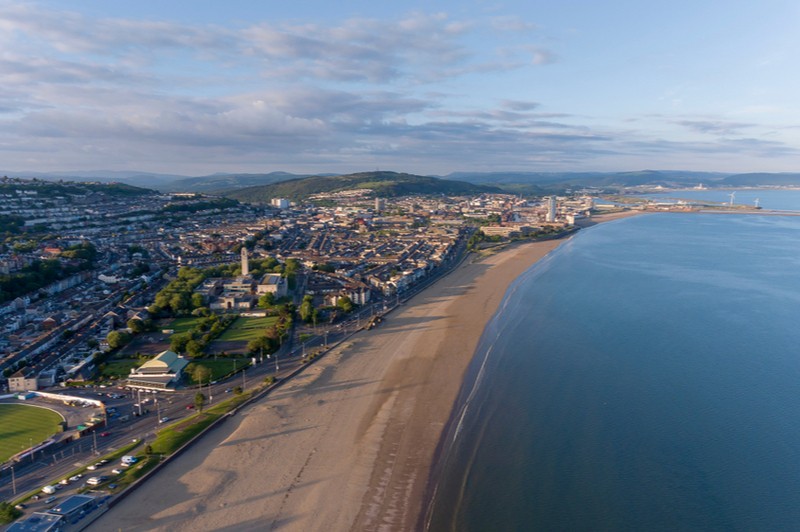 So, we're two years down the line from our first article 'End of HMO'S In Swansea as we know it', which talked about the implementation of Supplementary Planning Guidance (SPG).
The aim of the SPG was to provide information on Houses in Multiple Occupation (HMO's) and Purpose built Student Accommodation (PBSA) in order to support and give guidance on how the relevant policies of Swansea's Local Development Plan (LDP) should be applied in order to assist the determination of planning applications for HMO and PBSA developments.
So, where are we now? Well, in short, it's in! The LDP was formally adopted by the council in February 2019, with measures to help limit the spread of HMOs in Swansea.
Whilst the LDP policy recognises the pivotal role that both HMO's and PBSA play in providing a flexible, and affordable accommodation to an expanding population in Swansea, it also understands the negative impacts without appropriate planning in place.
The PBSA should be in what the council refers to as the central areas and have a management plan addressing matters such as travel and refuse collection. More detail can be found Councils website, link below, but for now, we're going to focus on HMO impact.
HMO's are now to come under two use classes, which will correlate to their size.
The 'C4' class is what's referred to use small HMO's and is defined as a shared dwelling house that can accommodate between 3-6 unrelated persons who share basic amenities, with some exceptions to the rule.
The 'Unique Use' class, formally 'Sui Genesis', defined as a shared dwelling house with more than 6 unrelated persons sharing basic amenities.
Several key provisions of the LDP are to be implemented and will be defined within designated geographical areas.
A 2-tier maximum threshold has now been outlined. With geographical areas, where increased HMO concentrations will typically be resisted.
The HMO concentration will be assessed with three tests.
The 'radius test', will be undertaken to ensure the proposed HMO doesn't exceed more than 25% within the HMO management area or 10% outside the HMO area of all residential properties within a 50-metre radius of the proposal being HMOs.
The 'small street test', will assess if the proposed HMO, which doesn't breach the radius test, within 'small streets', defined as a street that has between 11 and 34 properties, would create a disproportionate over concentration of HMO's within the proposed HMO street. Within the HMO area, a maximum of two HMO properties will be permitted within streets fewer than 11 properties, and a maximum of one property outside the HMO area.
The 'Non-sandwiching test' will look at whether the proposed HMO would result in a class 3 dwelling being sandwiched between two adjoining HMO properties. Properties that are already 'sandwiched' will be considered favourably, even where this would lead to the threshold in the area being exceeded.
The SPG also goes further into the minimum space requirements of bedroom sizes, kitchen sizes, lounge spaces, refuse storage, bicycle storage and parking.
So, is this good or bad news for HMO investors?
Well, I guess the answer depends on whether you currently own or are looking to acquire an HMO property.
If you currently own HMOs, then this is surely good news!
The LDP policy will only be used as an evidenced based approach to managing the future demand for new HMO's, therefore if you have a pre-existing HMO this will not impact your current licence, and will restrict the number of new HMO developments.
Additionally, Swansea University plans to grow the number of students in some course by around 3% each year up until 2025/26 to target areas such as marketing, philosophy, politics, and computer science. Whilst, these increased student numbers will largely be accommodated by the University campuses, we typically see second year students onwards, looking for accommodation in the private rental sector.
The HMO restrictions and student population increase may result in a supply, demand deficit, increasing rental prices and property value of pre-existing HMOs.
For those landlords looking at first time investment, or looking to add to their portfolio, unfortunately, this means more hurdles, more costs, and more uncertainties of new HMO's being granted, and higher purchase costs for pre-existing HMO properties.
For more information please visit https://www.swansea.gov.uk/ldp, or contact Josh at info@swansea4students.com