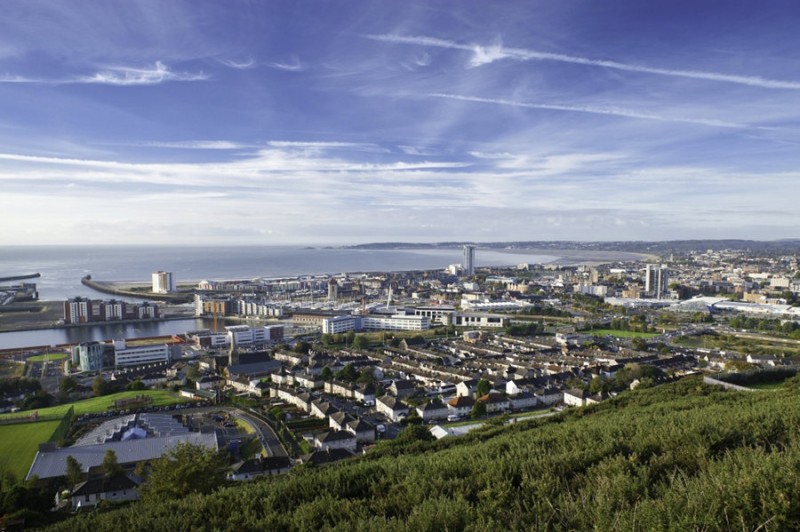 Two academic years have all but passed since the Bay first opened its doors, but what impact has it had on traditional landlord-owned Houses in Multiple Occupation (HMO sector)? Have landlords failed to fill houses? Is it all doom and gloom for HMOs?

The Bay Campus saw 1,462 rooms built in 2015, which is set to rise to 2,000 by autumn 2017. By 2020 a further 892 units are expected to be built between the Bay and Singleton Campus. The increasing number of purpose built campus accommodation has been a cause for concern for many landlords.

The University also offers 2,412 bedrooms across the Hendrefoelan Student Village, Singleton Park Campus and Beck House. The 1,100-room Student Village has however been purchased by St Modwen, and is expected to close its doors shortly after the summer of 2018.

Landlords, however, should not be worried by the planned closure of the Student Village as the additional 2,892 rooms on the Bay Campus equates to a total increase of less than 1,792 rooms by 2020.

There's no doubt the Bay has had a profound impact on Swansea's HMOs, however, not the negative impact you may have anticipated. In fact, Swansea 4 Students, a specialist student lettings agency, has witnessed quite the opposite. Not only have we seen an increase in demand for houses, but we are also letting houses faster than the previous three years.

So what's the reason behind this turn of events? Swansea 4 Students attribute this to three main factors, student population, accommodation preference and university proximity.

Over 15,000 students attended Swansea University during the academic year 2014-15 with an influx of 5,000 students during the 15-16 academic due to the opening of the Bay Campus.

Including the additional 1,792 rooms and a total figure across all campus accommodations of approximately 4,200 that still leaves around 15,800 students requiring alternative accommodation.

In 2015, Swansea Council estimated the number of HMOs in Swansea to be between 1,700 – 2,000, of which 1,580 were licenced. Of the licensed HMO properties, around 60% were occupied by student tenants.

A typical Student HMO has 3 to 6 bedrooms, so using 4.5 bedrooms as an average, one would expect Swansea HMOs to house around 4,266 students. Even with the increased development of purpose-built student accommodation such as St David's, there are still a vast number of students seeking accommodation. The University's phase 2 expansion plans will further increase the number of students in search of quality accommodation.

The development of new HMOs has decelerated over the past year due to the introduction of different regulations. These changes are likely to reduce the overall volume of HMOs in Swansea. These changes, coupled with steady growth in student numbers, are likely to lead to an increase in demand for pre-existing HMOs over the short to medium-term.

An 'Accommodation Choices' survey conducted by Citizen's Advice observed that 33% of students currently live in University-managed halls. Some 68% of the respondents indicated a preference to live in privately rented student houses, and 20% of students said that HMO location, specifically the distance from the university, was a problem.

The preference to live in a privately rented house within close proximity to the University Campus has led to the 'studentification' of both the Uplands and Castle wards, with 98% of existing licensed HMOs situated in these wards. However, with one in five describing themselves as being too far away from university, these student strongholds may no longer be sufficiently close to the new Bay Campus.

In recent years, there's been a shifting demand for student HMOs in the St Thomas ward. There is no doubt that student interest in this ward will continue to rise, especially with University of Wales Trinity Saint David's forthcoming SA1 Innovation Quarter. The demand has led to a surge in the volume of new HMOs within the ward, influencing the local demographic, community and housing profile.

The increasing HMO presence has had mixed feedback within the community with many residents opting against the influx of HMOs, hoping special circumstances could be applied to the granting of new HMO Licences.

It's likely that the Council's supplementary planning guidance will be approved later this year, which would restrict HMOs to a 10% density within a 65m radius of one another throughout the St Thomas Ward. If restrictions are applied it is likely that the Castle and Uplands wards will remain the dominant HMO locations despite students and investors' interests.

Swansea 4 Students have concluded that the Bay's impact on HMOs is neither positive nor negative. Purpose built campus accommodation and HMOs are both needed in order to nurture a growing student population and support Swansea at this pivotal time.
The original article can be found on WalesBusiness, a Welsh business news and views outlet.